The Bony King of Nowhere demo recordings
The Bony King of Nowhere releases the demo versions of his acclaimed 'Silent Days' album on all platforms today.
While these unpolished early versions are the prequels to what became the final album, the same very much goes for the artwork. The 'Silent Days' cover was in fact distilled from this photo Bram took at the place where he wrote and recorded the blueprint for the album.
We hope you enjoy this music as much as we did when we first heard them back in the day.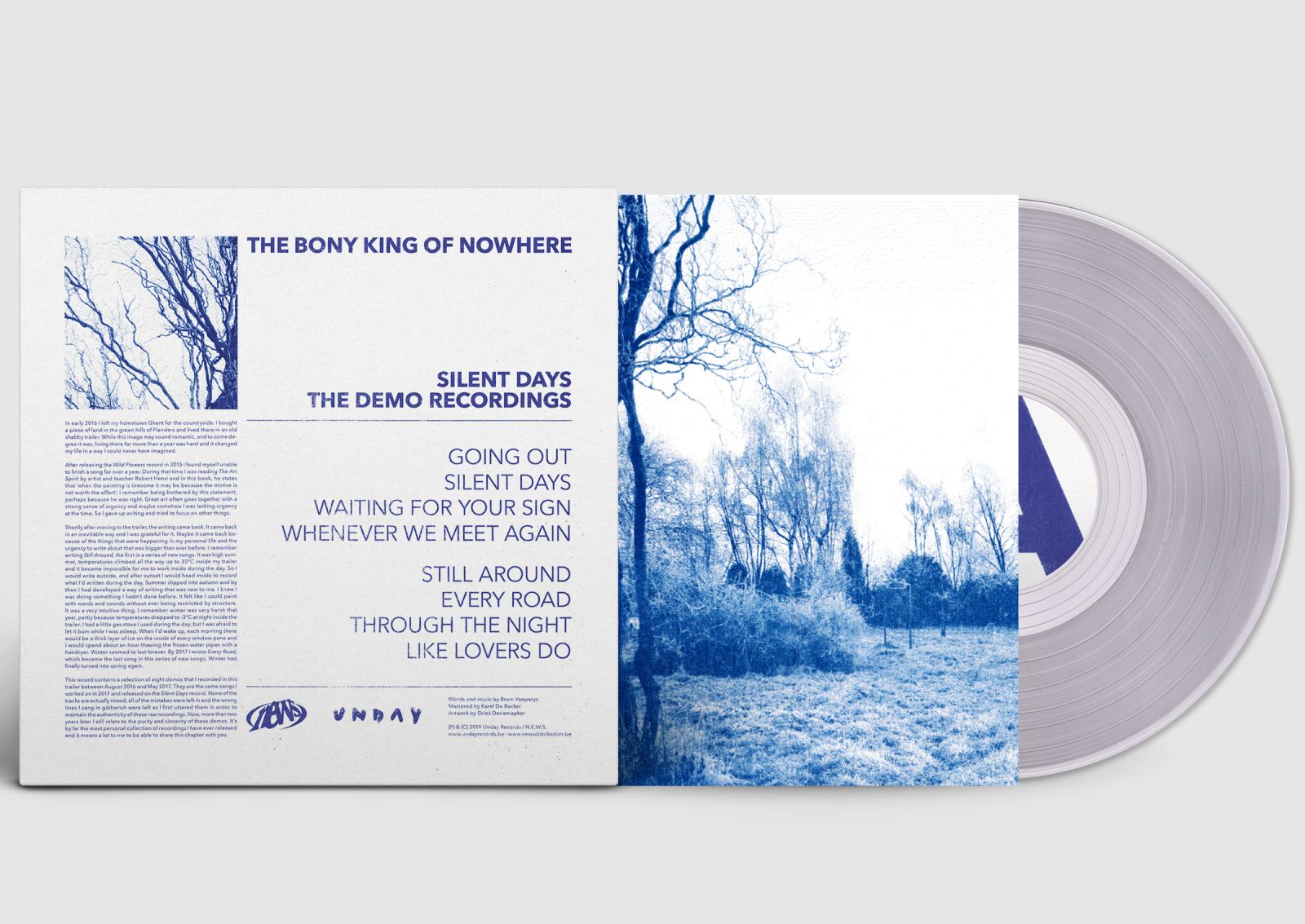 (!) We have ten copies left of the limited Record Store Day LP version, head over to the Unday shop. Get yours
HERE