After Imaginary Family's debut single a few weeks ago (available on iTunes here), it's time for more girls on Unday Records! We'd like to welcome two new acts to the Unday family, who will both be releasing some exciting music after the summer.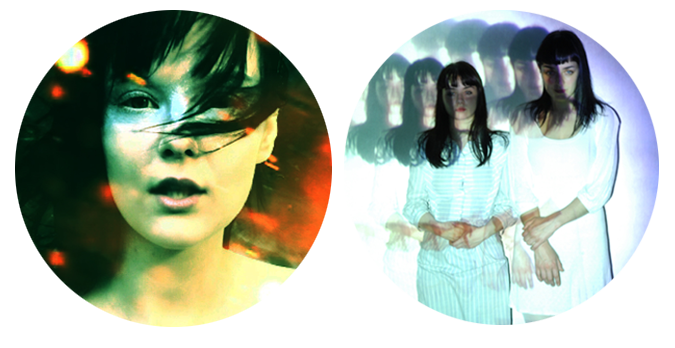 Maya's Moving Castle is the creation of a girl who grew up on a small farm, digging up insects and collecting butterflies. She started out playing an old cello at home. When she moved to the city, she became a multi-instrumentalist and started writing songs in an attic. Driven by her imagination and experimentation, she created her own fantasy world. Meanwhile, the attic became a studio, and solo turned into a full-blown band. Produced by Stefan Bracke (Raveyards, ex-The Subs) and François De Meyer (Raveyards, Villa) and accompanied by musicians Nele De Gussem (vocals, guitar), Ben Brunin (bass, synth) and Simon Segers (drums). Maya's Moving Castle's first single "Next Life" will be released in September!

Blackie & the Oohoos is the band around Loesje and Martha Maieu, two sisters with a knack for twisted and perplexing tunes.
They have just finished recording "Song for Two Sisters", their second album, which is suffused with a tense and dark, otherworldly atmosphere. The psychedelic dream pop and spooky folk is reminiscent of their debut album, but the songs and lyrics have a more mature, eccentric and distilled quality… It's going to be an amazing album and we can't wait to let you hear it. Hang in there, it's dropping this fall.