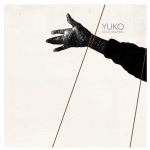 CAT.NR: 541416504251D
REL.DATE: 2011-03-14

Yuko - Dolly Parton

TRACKLIST
1 . Yuko - Dolly Parton (Radio Edit)
2 . Yuko - Dolly Parton

INFO
Dolly Parton is the first single taken from As If We Were Dancing, the anticipated second album by YUKO (be). Dolly Parton is not their country song, but it nicely sums up what Yuko's second album is all about: danceable yet introspective, and flavored with a haunting, melancholic melody. The title was chosen as the ultimate figment of the imagination of the blonde woman. The full album, follow up to the acclaimed debut For Times When Ears Are Sore is due in April.