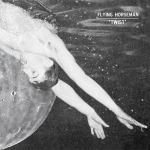 CAT.NR: 541416505149D
REL.DATE: 2012-04-02

Flying Horseman - Twist

TRACKLIST
1 . Flying Horseman - t.m.l.
2 . Flying Horseman - Ghostwriter
3 . Flying Horseman - Memorial
4 . Flying Horseman - Wheels
5 . Flying Horseman - Road
6 . Flying Horseman - Back Where I Started
7 . Flying Horseman - Twist
8 . Flying Horseman - Tied
9 . Flying Horseman - Animals

INFO
Flying Horseman is the band of singer-songwriter Bert Dockx. This selection of Antwerp's top musicians creates bloodcurdlingly beautiful albums and live shows. Think in terms of menacing post-folk and dark blues, with the emotional depth and soul-lacerating atmosphere that characterises Flying Horseman. Music is rarely given such a keen edge.

On 2 April 2012 Flying Horseman will release a second studio album on N.E.W.S/Unday Records (whose artists also include Yuko). For this album the band worked with producer Koen Gisen (who has also worked with bands such as Bony King of Nowhere).
Twist has become a dark romantic album, sultry and ghost-ridden, the ultimate soundtrack of the night. It builds on the atmospheric roots rock of the previous album, Wild Eyes, but its patterning is lush and its orchestration subtle by comparison.
Influences such as Joy Division, Blind Lemon Jefferson, Bill Callahan, Talk Talk and The Velvet Underground come to mind and illustrate the cloth this band is cut from.

Debut album Wild Eyes has introduced this intriguing band to huge critical acclaim both in Belgium and abroad. Twist represents another bold throw of the dice.