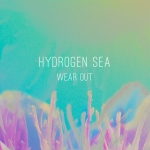 CAT.NR: UNDAY035D
REL.DATE: 2014-10-01

Hydrogen Sea - Wear Out

TRACKLIST
1 . Hydrogen Sea - Wear Out
2 . Hydrogen Sea - Wear Out (NTEIBINT Remix)

INFO
The second single from Brussels based duo Hydrogen Sea's debut EP comes with an incredible rework from Greek boy wonder NTEIBINT, who recently did an amazing remix for Chet Faker and an acclaimed EP on Eskimo Recordings.
He adds a certain slomo stoner touch to the original, making it the perfect soundtrack for late night road trips and spaced out home parties. Hydrogen Sea's dreamy pop tune has done extraordinarily well so far with several radio stations giving it daytime rotation. With more and more people discovering their debut EP Court The Dark, and with over 50 gigs on the counter in 2014, the duo has left a Mark on the scene. We're pretty sure they're here to stay.