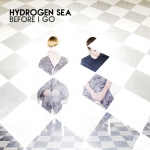 CAT.NR: UNDAY048D
REL.DATE: 2015-11-06

Hydrogen Sea - Before I Go

TRACKLIST
1 . Hydrogen Sea - Before I Go

INFO
One year after their successful EP release, Hydrogen Sea is back with the all new single 'Before I Go'. Hydrogen Sea = multi-instrumentalist PJ Seaux and singer Birsen Uçar. 'Before I go', a song about the fleeting quality of time, is a glimpse into their debut album that is due in 2016. Birsen's vocals indulge in a melancholic dream, accompanied by bouncy/bright synths and zingy beats. This oxymoronic beauty is what makes Hydrogen Sea's sound so unique and captivating.