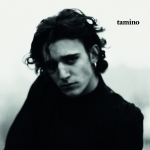 CAT.NR: UNDAY060D
REL.DATE: 2017-05-05

Tamino - Tamino EP

TRACKLIST
1 . Tamino - Habibi
2 . Tamino - Cigar
3 . Tamino - Reverse
4 . Tamino - Indigo Night
5 . Tamino - Smile

INFO
Tamino's debut ep for Unday Records is not only a showcase of his impressive vocal range, but also an impressionistic tableaux of his many moods and talents. Introspective yet bold. Otherworldly yet firmly grounded in tradition, electrifying yet embalmed in finesse.

He recorded the five track ep with Belgian music veteran Tom Pintens. One of the featured tunes, 'Habibi', made him the star of De Nieuwe Lichting, a search for new talent on Studio Brussel's national radio. Appearing on the same line-up together with established, Belgian artists such as Lara Chedraoui (Intergalactic Lovers), Johannes Verschaeve (The Van Jets) and Koen Wauters (Clouseau) he impressed during the renowned Radio 1 sessions, curated by Het Zesde Metaal, his new Unday Records label mates, also home to Trixie Whitley, Flying Horseman and Hydrogen Sea. This summer, he's playing Rock Werchter, Belgium's largest, most renowned festival.