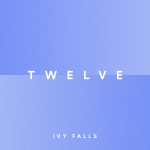 CAT.NR: UNDAY065D
REL.DATE: 2017-06-23

Ivy Falls - Twelve

TRACKLIST
1 . Ivy Falls - Twelve

INFO
'Twelve' is the latest feat from Ivy Falls, the Ghent based band around singer Fien Deman. The song may come across as upbeat at first listen, but it also reveals a bitter twist underneath its outer layers of lush electropop. Ivy Falls recently signed to Unday Records, home of Tamino, Trixie Whitley, Hydrogen Sea, Intergalactic Lovers and Millionaire among others. Fien is not entirely new to Unday though: for three years, she was the lead singer of I Will, I Swear, the orchestral pop outfit that released its debut EP on the imprint. 'Twelve' is also a first glance of Ivy Falls' upcoming debut EP.