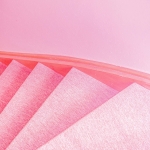 CAT.NR: UNDAY072D
REL.DATE: 2017-11-17

Ivy Falls - Mean Girls EP

TRACKLIST
1 . Ivy Falls - Mean Girls
2 . Ivy Falls - Twelve
3 . Ivy Falls - Fold
4 . Ivy Falls - Silver
5 . Ivy Falls - Gold

INFO
One and a half year after singing the last notes as lead singer of I will, I swear, Fien Deman is now releasing her debut. An EP with 5 songs, that let us peek into the world Fien is creating. It's a world that has its own atmosphere and soundtrack, custom made to fit into Fien's life. The songs sound melancholic, but with more perspective than before. It's dark, but with a fresh, light gloom at the same time. The EP is called ' Mean Girls', not a reference to the teenage hit movie, but to the first track, which is an ironic ode to, well, not so friendly girls.